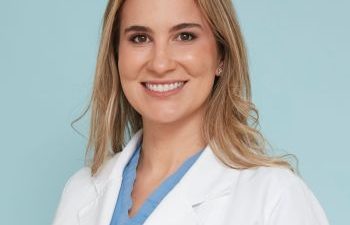 Maia Plastic Surgery takes pride in having an experienced female plastic surgeon in Tysons, Virginia. Dr. Muniqiue Maia specializes in surgical and non-surgical procedures of the face, eyes, nose, breast, and body. Our clinic is open 5 days a week and is conveniently located at
8100 Boone Blvd, #730, Tysons, VA, 22182. For more information, call us at (703) 574-4500.
Have you been searching for an experienced female plastic surgeon in the Tysons Corner and Northern Virginia area? If so, then you've found her with Dr. Munique Maia, MD here at Maia Plastic Surgery. Dr. Maia is an award-winning, board-certified plastic surgeon who is renowned in the Virginia medical community for her natural-looking results.
What can you tell me about Dr. Munique Maia?
Dr. Maia, an esteemed plastic surgeon, earned her medical degree with Magna Cum Laude distinction in Brazil. With an exceptional academic record and medical licensing exams ranking in the 99th percentile, she embarked on her surgical journey at the renowned Cleveland Clinic Foundation. Dr. Maia then secured a coveted spot in the highly competitive integrated plastic surgery program at Northwell Health in New York. During her residency, she underwent specialized training in aesthetic surgery at the prestigious Manhattan Eye Ear and Throat Hospital (MEETH), recognized as the country's oldest and most distinguished cosmetic surgery training program.
Today, the doctor is a dedicated plastic surgeon in the Virginia and Metropolitan DC areas, and has been recognized as such by Northern Virginia Magazine, The Washingtonian, and Modern Luxury DC. Dr. Maia is a dedicated researcher with numerous presentations and over 50 authored articles, abstracts, and book chapters in plastic surgery, earning her accolades like the "Outstanding Paper Award" from the American Society of Plastic Surgeons (ASPS). Currently, she serves as the associate editor for a collaborative global plastic surgery book focusing on neck rejuvenation, highlighting cutting-edge techniques in the field.
What can Dr. Maia do for me?
Dr. Maia is able to help you in just about any area of cosmetic surgery and beyond. Some of the many services she can provide fall into the following categories:
Facelift
Mini Facelift
Neck Lift
Mini Neck Lift
Brow Lift
Upper Eyelid Lift
Lower Eyelid Bag Removal
Facial Fat Grafting
Chin Augmentation
Neck Liposuction
Breast Augmentation
Breast Lift
Breast Reduction
Tummy Tucks
Liposuction
Mommy Makeover
Brazilian Butt Lift (BBL)
Labiaplasty
Labia Puffing
Clitoral Hood Reduction
Arm Lift
Thigh Lift
Botox
Fillers
Non-Surgical BBL
Lasers
Chemical Peels
Microneedling
Morpheus8
EmSculpt Neo
Customized Skincare Plan
Do you have a top female plastic surgeon in Northern Virginia?
Patients in the Tysons area and the surrounding communities have access to one of the best plastic surgeons in the area. Dr. Munique Maia, MD is currently accepting new surgical patients. To book a consultation, please call or text (703) 574-4500, or book online.
Posted on behalf of Maia Plastic Surgery
8100 Boone Boulevard Suite 730 Tysons Corner
Tysons, VA 22182
5530 Wisconsin Ave # 1208
Chevy Chase, MD 20815