Labiaplasty in Northern Virginia
Learn about the procedure, its benefits, and why you should choose Dr. Maia for your transformation.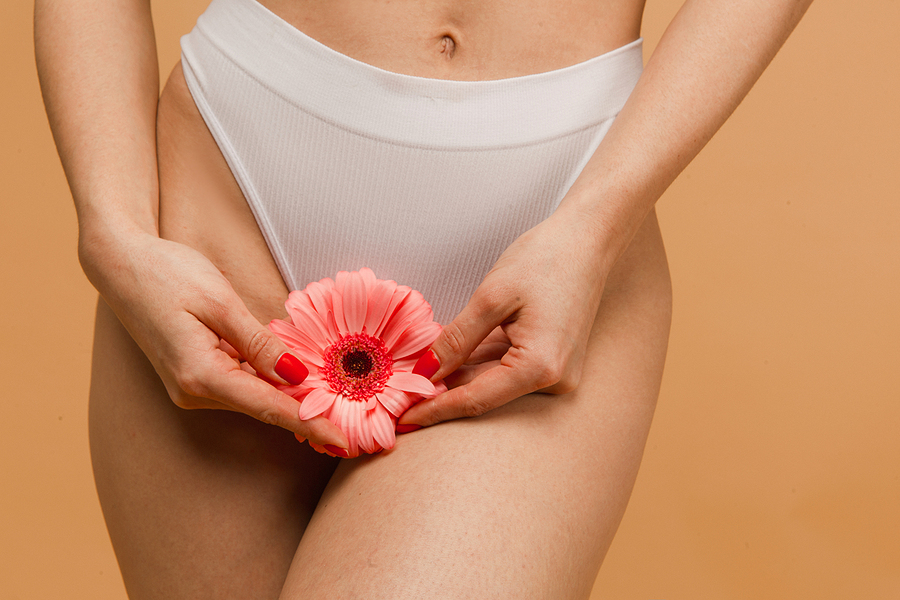 ---
Labiaplasty
The appearance of the vaginal area can impact a woman's self-confidence, especially during intimate interactions. The labia has a significant effect on the outer vaginal appearance, and in some cases, the labia can even be noticeable through clothing. At Maia Plastic Surgery, our experienced plastic surgeon, Dr. Munique Maia, offers vaginal rejuvenation and reshaping cosmetic surgery, including labiaplasty, at our clinic in the Washington, DC, metro area.
Not every patient has the same reason for seeking labiaplasty and vaginal rejuvenation. In some cases, it is related to physical discomfort. It is not abnormal for the labia minora to extend beyond the outer labia majora, but it could cause discomfort when wearing tight garments, sitting, exercising or engaging in sexual intercourse.
In other cases, the desire for smaller labia minora is purely cosmetic. Modern clothing trends, including the rise in popularity of yoga pants and other activewear, have made it harder to hide physical vaginal traits. Then there are grooming trends, like the Brazilian bikini wax, that can draw attention to features women may never have noticed before. Regardless of the reason, you can achieve the result you desire with a labiaplasty surgical procedure.
---
Is Labia Cosmetic Surgery Right for You?
Do you experience any of the following?
Physical Discomfort: An enlarged or elongated labia can lead to discomfort during physical activities, such as exercising, wearing certain clothing, or even during sexual intercourse.
Aesthetic Concerns: Some women are bothered by the appearance of their labia, which may affect their self-esteem and body image.
Hygiene Issues: Excess labial tissue might lead to hygiene challenges, making women more susceptible to irritation or infections.
If the answer is yes, then you may be a good candidate for a labiaplasty.
The labiaplasty procedure is intended to reduce the size of the labia minora, or the folds of skin extending out from the clitoris, enfolded by the labia majora. The labia minora is more commonly referred to as the inner "lips" of the vulva. The procedure entails trimming these flaps of skin to make them smaller. While it is natural for the size of the labia minora to differ from one woman to another, there are a variety of reasons why you may feel uncomfortable with yours and wish to reduce the size.
Labiaplasty can be performed due to genetically larger or deformed labia. This may be the case in conditions like congenital adrenal hyperplasia or ambiguous genitalia. For some women, their labia may be completely normal, but too large for their preference. Changes in the skin and tissue can impact the appearance of the labia. Like any other area of the body, the labia can lose collagen and laxity with age. Regardless of the reason for labiaplasty, Dr. Maia will listen to your concerns and discuss the cosmetic surgical options for creating the results you desire.
If you want to explore labiaplasty to reshape your labia or for vaginal rejuvenation, contact us at Maia Plastic Surgery to schedule a consultation with Dr. Maia. Call our office at our medical facility in Tysons Corner, VA, to book your appointment.
Book Your Labiaplasty Consultation
---
GETTING LABIAPLASTY
Labiaplasty is one of the most common plastic surgical procedures throughout the world. Labiaplasty or vaginal rejuvenation surgery is a cosmetic surgical procedure that aims to improve the appearance of the vagina by removing excess labia minora. Some women with large labia can experience discomfort, pain, irritation when working out, wearing tight clothing, or simply going about their daily activities. For other women, the appearance of their vaginas has resulted in self-esteem issues, and they want to improve their appearance and reduce vaginal laxity.
No matter the reason, having labiaplasty is an excellent way to resolve these issues, improving your well-being and self confidence.
---
BENEFITS OF LABIAPLASTY
When performed by an experienced plastic surgeon, Labiaplasty has a number of benefits including:
✔ Increased self-confidence
✔ Improved aesthetics
✔ Enhanced clothing options
✔ Increased comfort
✔ Elimination of irritation caused by excess labial tissue
✔ Corrected asymmetry
✔ Enhanced sexual pleasure
✔ Exercise and play sports without discomfort
---
PREPARING FOR LABIAPLASTY
The first step is a consultation appointment with Dr. Maia.
During your consultation, Dr. Maia will carefully listen to your concerns, discuss your expectations and goals, and then conduct a physical exam. The details of your surgery will be explained, including where incisions will be made and what to expect regarding changes to the size and shape of your labia. If Dr. Maia agrees that you are a good candidate for labiaplasty, our team will discuss a treatment plan with you and schedule a pre-op appointment that can be either virtual or in person.
You'll be given detailed pre-surgical instructions, like when to adjust or temporarily stop certain medications and other information on how to prepare and what to expect after your surgery.
---
YOUR LABIAPLASTY PROCEDURE
Labiaplasty is commonly performed in the office under local anesthesia, and takes approximately one hour. Dr. Maia will mark the area and excess labia that will be resized or reshaped. This procedure can also be combined with fat grafting, labia puff, clitorial hood reduction, anterior or posterior commissuroplasty and other procedures. Patients are able to return to their home as soon as the procedure is finished.
Some swelling and discomfort can be expected after the surgical procedure. Our team will advise you on medication and give you detailed post-surgical instructions regarding post op care. Post-op appointments will be scheduled to monitor your healing process.
SEE BEFORE & AFTER LABIAPLASTY IMAGES
---
RECOVERY TIME
Recovery varies from person to person, but most women are able to return to work 3-4 days after surgery and return to their normal routine within 1 to 2 weeks. Strenuous physical activity should be avoided for approximately 3-4 weeks after surgery. It is generally recommended that patients abstain from sexual intercourse for 4-6 weeks or until cleared by Dr. Maia.
---
FREQUENTLY ASKED QUESTIONS ABOUT LABIAPLASTY
AM I A GOOD CANDIDATE FOR LABIAPLASTY SURGERY?

If you have always had excess tissue drooping from your vagina and your labia minora are not symmetrical or if you have noticed problems with your vaginal tissue after pregnancy, you may want to consider labiaplasty. Ideal candidates for a labiaplasty are over 18, in and have realistic expectations for the surgical process and results.

WILL I HAVE VISIBLE SCARS AFTER LABIAPLASTY?

The scars from the incision should be concealed within the natural creases of the skin and due to the location of the incisions, scarring from a labiaplasty is barely noticeable.

CAN I GIVE BIRTH AFTER LABIAPLASTY?

Yes, labiaplasty will not affect your ability to give birth.

CAN I COMBINE LABIAPLASTY WITH OTHER COSMETIC PROCEDURES?

Yes, many women choose to include labiaplasty as part of a comprehensive treatment plan. It can also be combined with other labia procedures, such as clitorial hood reduction and labia puff.

DO I LOSE SENSATION AFTER A LABIAPLASTY?

Having a labiaplasty should not impact sexual sensation. A feeling of numbness in the treated area can be expected but should go away in a short period of time. In fact, patients feel more relaxed and less self-conscious about their bodies after the procedure, which will make sexual activity more enjoyable and comfortable.