Nasolabial Fold Filler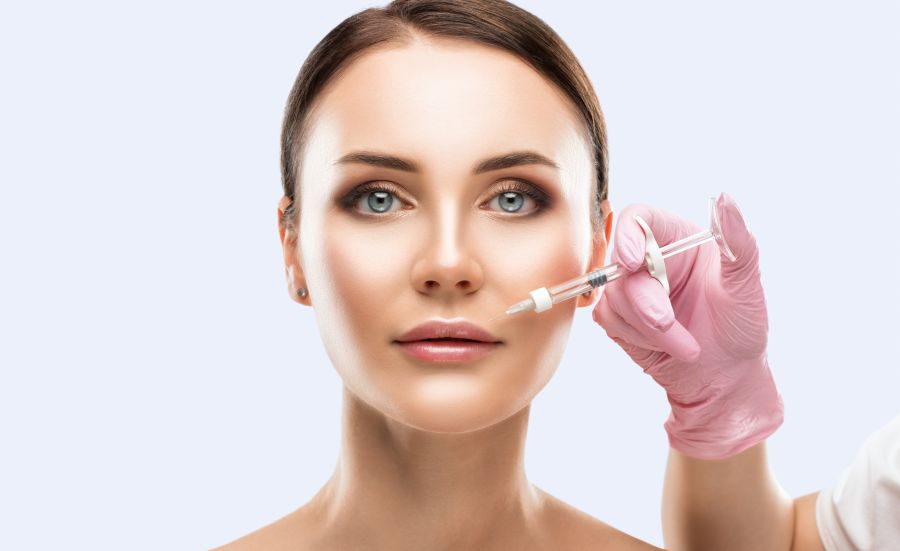 What are Nasolabial Folds?
Nasolabial folds are the lines from the lower nose corner to the corner of the mouth which make the face appear more aged. Nasolabial fold filler can be used to lift and treat these folds, which occur with aging and volume loss in the cheek area. Filler injections will make the area look smoother and younger, with less of a demarcation between the cheeks and the lower face.
Aging of the Face
Nasolabial fold fillers are used to address the signs of aging associated with the nasolabial folds, which are the deep lines that run from the sides of the nose to the corners of the mouth. People may seek nasolabial fold filler treatments for several reasons related to the aging process:
Collagen and Elasticity Loss: With age, the skin's natural production of collagen and elastin decreases. This reduction in skin elasticity and firmness can lead to the development of nasolabial folds.
Fat and Bone Changes: Changes in facial fat distribution and bone density can affect the facial structure, making nasolabial folds more pronounced.
Gravity and Facial Expressions: The constant pull of gravity on the facial tissues, coupled with years of facial expressions like smiling and talking, contribute to the formation and deepening of nasolabial folds.
Nasolabial fold fillers, typically made of substances like hyaluronic acid, are injected into these lines to restore volume, smooth out wrinkles, and enhance the overall facial appearance. This treatment helps individuals achieve a more youthful and rejuvenated look by addressing one of the common signs of facial aging.
Minimal Discomfort During Injections
A numbing cream may be applied to the area 30 minutes prior to the treatment. There is also local anesthetic in the dermal filler. After injection, ice is often used to decrease pain and to reduce the risk of bruising.
What to Expect
The patient will be numbed topically for 30 minutes prior
The face will be cleaned with alcohol.
Dr. Maia will inject using a very fine needle. Then pressure with gauze will be applied.
The patient will be given an ice pack to reduce the risk of bruising
Expert Injector in the Northern Virginia Area for Nasolabial Folds
Dr. Maia is an expert filler injector known for her natural-looking results. The results of injectables can be subtle and discreet, which makes them a popular non-surgical cosmetic treatment for men and women of all ages. At Maia Plastic Surgery, we offer a wide selection of dermal fillers and other cosmetic injectables that can be used in many areas to achieve stunning aesthetic results.
If you are interested in learning more about cosmetic injectables, come see us at Maia Plastic Surgery. Contact our Chevy Chase, MD, or Tysons Corner, VA, location to schedule your dermal filler and cosmetic injectables consultation.