Restylane Injections
As your facial skin and tissue lose elasticity and volume, it is normal for lines and wrinkles to appear. The parenthesis lines around the nose that appear when you smile can deepen, and marionette lines can create a sad or angry mouth appearance. Hyaluronic acid is an excellent option for replacing lost volume or contouring the facial features. At Maia Plastic Surgery, we offer Restylane® injections including Refyne™, Defyne™ and Lyft™ products at our clinics in the Washington, D.C., area.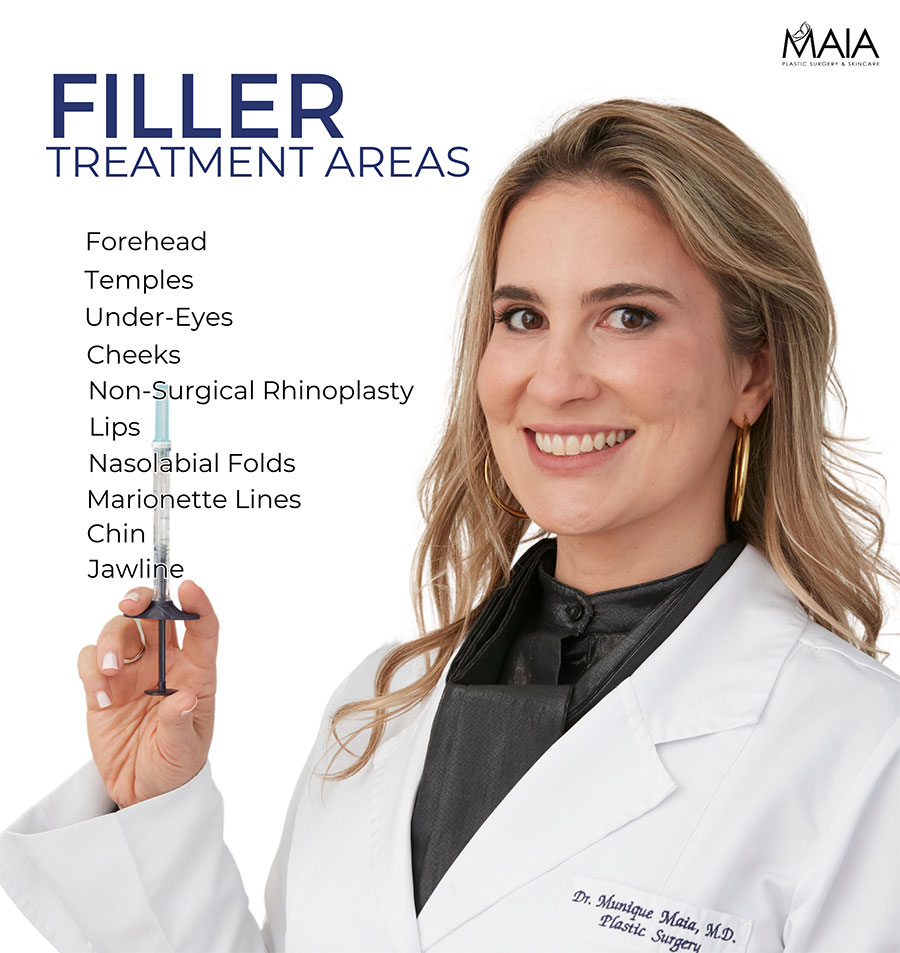 Restylane Refyne Injections
Restylane Refyne is an excellent formula that uses XpresHAn Technology™ to soften nasolabial folds or laugh lines around the mouth and nose. It can also be injected around the mouth to smooth marionette lines that extend downward from the corners of the mouth. The hyaluronic acid gel instantly provides plumping under these lines and folds to create a more youthful appearance. The results from Refyne injections can last for up to a year before treatment may need to be repeated.
Restylane Defyne Injections
Restylane Defyne provides similar effects as Refyne for reducing the appearance of nasolabial folds or laugh lines. It can also help smooth marionette lines while allowing for natural facial muscle movement when smiling, talking or laughing. Restylane Defyne injections are also effective for chin enhancements, adding volume to extend the protrusion of the chin for a more balanced facial appearance.
Restylane Lyft Injections
Restylane Lyft is a denser formula than Defyne and Refyne, offering deeper volume for facial contouring. While Lyft can also decrease the appearance of nasolabial folds, it is often used for cheek augmentation or to address a sunken, aged appearance to the face. Restylane Lyft injections can also be used for hand rejuvenation, adding volume to the back of the hands to create a softer, more youthful appearance.
Restylane injections can be performed in a brief office visit, and you can enjoy immediate and lasting results. If you want to explore Restylane Refyne, Defyne or Lyft injections, contact our team at Maia Plastic Surgery. Call our center in Tysons Corner, VA, or Chevy Chase, MD, to schedule a Restylane treatment consultation.