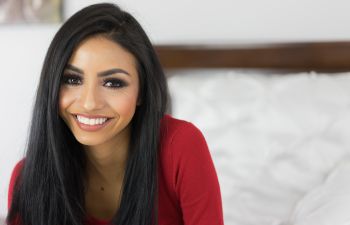 There's just something about flipping open a brand-new calendar for a brand-new year that makes everyone want to focus on setting brand new goals. While New Year's resolutions are notorious for being abandoned midway through the year, the ones we stick to truly do seem to be a bit more special. If your goal for the New Year is to take 2023 on with more confidence, then this is a great time to consider a minimally invasive procedure capable of producing impressive results.
What is FaceTite?
Tired of looking at your neck in endless Zoom calls and noticing the signs of sagging, crepey skin beginning to form? Did time in a mask with the upper third of your face being all that was visible draw attention to areas you wish you could change without surgical intervention? These are just a few of the things you can address with the help of FaceTite.
The cutting edge in contouring technology, FaceTite works to contract and contour tissue on the face and small areas of the body. Using dual temperature sensors to provide more safety and better control with 100% of energy concentrated within the zone being treated, radiofrequency energy really can tighten and contour for noticeably firmer, more refined results.
Working safely within the subdermal plane, FaceTite gives expert surgeons the power to contract skin, sculpting small parts of the body and your face into something closer to your overall appearance goals.
Where Can I Learn More About FaceTite?
When you're not ready for an invasive facelift but are interested in the next best thing, FaceTite is the answer. This breakthrough technology can be an absolute game-changer in many ways. Maia Plastic Surgery is proud to offer FaceTite to Washington, DC patients ready to address things that damage their self-esteem on their own terms.
Our expert care team is standing by to answer any questions you may have, and to set up your first consultation where you can work closely with a knowledgeable care provider to determine if FaceTite is the right procedure for you. Call today to set up your first appointment and take the first step on your New Year, new you journey.
Posted on behalf of Maia Plastic Surgery
8100 Boone Boulevard Suite 730 Tysons Corner
Tysons, VA 22182
5530 Wisconsin Ave # 1208
Chevy Chase, MD 20815