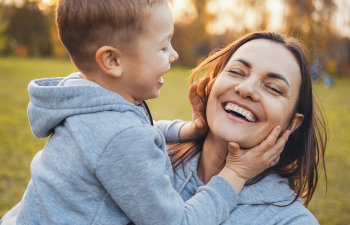 Motherhood is a beautiful and transformative journey, but it often leaves lasting changes in a woman's body. The joy of having children can be accompanied by physical changes like sagging breasts, stretched abdominal muscles, and excess skin. This is where the concept of a "Mommy Makeover" comes into play. A Mommy Makeover typically involves a combination of cosmetic surgical procedures, such as breast augmentation, breast lift, tummy tuck, and liposuction, designed to help mothers regain their pre-pregnancy body or even enhance it. But when is the perfect time for a Mommy Makeover?
The ideal timing for a Mommy Makeover largely depends on your personal circumstances and preferences. Some mothers may choose to undergo the procedures relatively soon after their last pregnancy, while others might wait for several years. Nevertheless, there are certain factors to consider, and many individuals recommend opting for these procedures during the cooler months of fall and winter, ensuring a smoother and more comfortable recovery experience.
Why Fall and Winter are Ideal for Mommy Makeovers
One compelling reason to choose fall or winter for a Mommy Makeover is the more favorable climate for healing. Cooler temperatures make it more comfortable to recover from surgery, as there is less risk of excessive heat and humidity, which can sometimes exacerbate swelling and discomfort. The fall and winter months also offer an excellent opportunity to hide post-operative bruising and swelling under layers of clothing. This increased concealment can help patients feel more at ease during their recovery, as they can keep their procedure more private.
Another reason the fall and winter months provide an added benefit – less sun exposure. Sun exposure is a significant concern post-surgery, as UV rays can cause scars to darken and make them more noticeable. By choosing to have your Mommy Makeover during the cooler months, you can reduce your sun exposure, protecting your incisions and giving them the best chance to heal with minimal visibility. Wearing swimsuits and baring your skin in the summer months will be more enjoyable once your scars have had sufficient time to fade.
The Perfect Time for YOU
While fall and winter offer favorable conditions for a Mommy Makeover, it is crucial to remember that the perfect time is ultimately when you feel ready. Each woman's journey is unique, and the timing should align with your personal goals and lifestyle. If you have the opportunity to schedule the procedures when it best suits your schedule, preferences, and overall well-being, you can ensure a more positive and comfortable experience.
Before scheduling a Mommy Makeover, it is essential to consult with a board-certified plastic surgeon who can evaluate your individual needs and discuss the most suitable timing for your specific case. Dr. Munique Maia is a highly respected board-certified plastic surgeon who can help you decide which procedures are needed and the right time for your Mommy Makeover to ensure the ultimate outcome.
A Mommy Makeover is a transformative opportunity for mothers to regain their confidence and embrace their post-pregnancy bodies. The perfect time for this procedure can be whenever you feel ready to embark on this journey of self-improvement. Nevertheless, considering the cooler months of fall and winter for a Mommy Makeover provides several advantages, including a more comfortable recovery and the opportunity to protect your incisions from sun exposure. Ultimately, the choice is yours, and it should align with your unique circumstances and aspirations. Contact our team at Maia Plastic Surgery when you are ready to explore a Mommy Makeover – call the location nearest you in the Washington, D.C. metro area.
Posted on behalf of Maia Plastic Surgery
8100 Boone Boulevard Suite 730 Tysons Corner
Tysons, VA 22182
5530 Wisconsin Ave # 1208
Chevy Chase, MD 20815