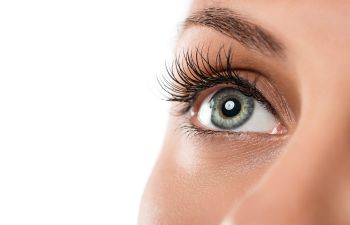 The upper and lower eyelids have a dramatic impact on the appearance of the eyes and face. If the eyelids sag or droop, it causes the eyes to look tired and the individual may appear older. In these pandemic times, the expression of the eyes has taken on special significance.
The prolonged use of a face mask, due to the COVID-19 pandemic measures applied, has triggered a boom in blepharoplasty surgery. Blepharoplasty, or eyelid lift surgery, can remove bags and excess skin on the lower or upper eyelids to give them a more youthful, lively appearance. We offer this procedure at our medical clinic in the Washington, DC metro area.
As a mask hides the lower face and mouth expression, it gives greater prominence to the eye area, placing more importance, if possible, on the gaze. Thus, people who do not feel comfortable with their own gaze due to a tired or sad appearance are looking for ways to improve their appearance.
Blepharoplasty Surgery
As we age, our lower and upper eyelids are prone to stretching and sagging because we lose elasticity in our skin. This results in eye bags and sad, tired eyes. Lower blepharoplasty can remove excess skin to eliminate bags under the eyes and firm up the lower eyelid. This can rejuvenate the eyes for a youthful, energetic and joyful look.
The excess skin and fat are removed with an upper blepharoplasty, and the eyelid is tightened, eliminating prominent bags or dark circles. This can open up the eye, creating a more energetic appearance. Additionally, an upper eyelid lift is often paired with a brow lift to rejuvenate the entire upper face.
The incision is performed in the natural crease of the upper lid and is totally inconspicuous. As a result, the scar is hidden and will fade over time. The surgery can be safely performed in the office under local anesthesia and takes around one hour.
If you want to rejuvenate your eyes for a refreshed appearance, then blepharoplasty surgery is right for you. Contact us at Maia Plastic Surgery or visit our clinic in Washington, DC or Tysons Corner, VA, to learn more about this procedure. We can schedule your eyelid lift consultation today!

Posted on behalf of Maia Plastic Surgery
8100 Boone Boulevard Suite 730 Tysons Corner
Tysons, VA 22182
5530 Wisconsin Ave # 1208
Chevy Chase, MD 20815