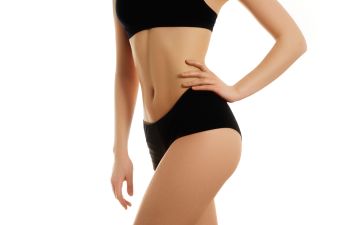 Are you embarrassed by sagging skin that makes you look older? Many individuals look to plastic surgery procedures to repair minor skin imperfections. AccuTite is an FDA-approved cosmetic procedure designed to safely and effectively help you achieve a more youthful appearance without any visible surgical scars. Here are three reasons for you to consider AccuTite to help you tighten your skin.
Collagen Stimulation
As you get older, your body slows down its natural production of collagen and elastin that firms and tightens skin. Radio frequency with AccuTite stimulates collagen production deeply in skin tissue for a slimmer appearance in a few treatment sessions. Results can be noticeable within a few weeks and continue to improve over several months. You may be able to return to work and regular activities within a few days.
Precision Fat Reduction
AccuTite can help you receive precise facial contouring by reducing excess skin fat around your cheeks and chin that is unable to be eliminated by diet or exercise. Generated heat from the device destroys fat cells in deeper layers under your skin, which are then naturally eliminated by the body. The device can be used on other areas of the body as well for a slimming effect. Built-in temperature regulation automatically shuts off the device when desired levels are achieved to protect your skin from accidental burns.
Smoother Skin Texture
Repeated facial movements over time can create lines around your eyes, nose and mouth. As a minimally invasive procedure, AccuTite works to deliver smoother skin texture by eliminating facial folds, laugh lines and marionette lines. Brows can be lifted to tighten the skin around your eyes to make you look more energetic.
Is AccuTite Right for You?
If signs of aging are affecting your self-confidence with your appearance, AccuTite may be an ideal solution you may strongly want to consider. Maia Plastic Surgery & Skincare specializes in minimally invasive cosmetic procedures like AccuTite to help you look and feel your best. You can receive a customized treatment plan to achieve your unique aesthetic goals. To determine if you are an ideal candidate for this cosmetic procedure, book a consultation appointment today.
Posted on behalf of Maia Plastic Surgery
8100 Boone Boulevard Suite 730 Tysons Corner
Tysons, VA 22182
5530 Wisconsin Ave # 1208
Chevy Chase, MD 20815