Radiesse Injections
When the skin and tissue lose collagen with age, wrinkles and lines appear. The face and hands can show signs of aging as the skin becomes thinner with a crepey appearance. Increasing volume and collagen in the skin can restore a more youthful appearance. One of the dermal fillers that can rejuvenate the face and hands is Radiesse®. Maia Plastic Surgery provides Radiesse injections at our locations in Chevy Chase, MD and Tysons Corner, VA.
Radiesse is a different type of dermal filler than the many hyaluronic acid fillers available. Radiesse cosmetic injectable uses calcium hydroxyapatite (CaHa) microspheres that are designed to provide immediate volume under the skin and lasting volume with stimulation of collagen production. Over time, the microspheres are absorbed into the body, but the collagen produced is left behind, creating firmer, more youthful skin.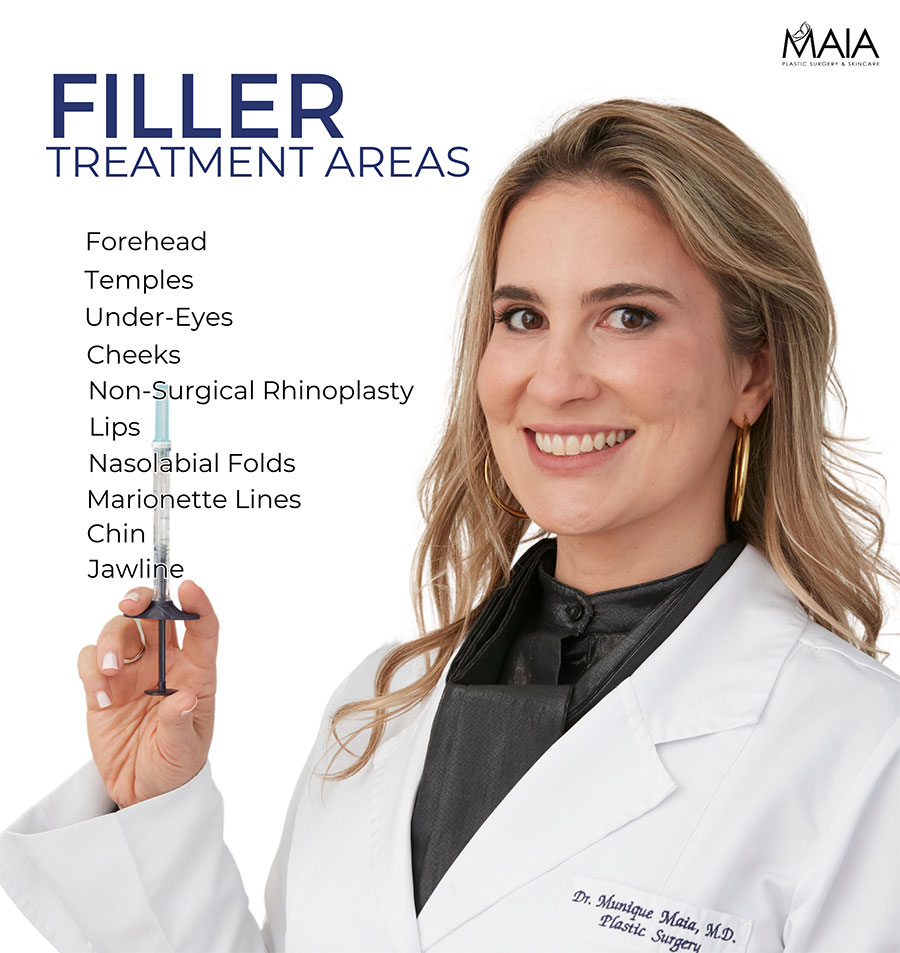 Nasolabial Fold Treatment
One of the Radiesse FDA-approved treatments is to reduce the nasolabial folds around the nose and mouth. Radiesse injections can immediately soften the parenthesis extending from the corners of nose base to the corners of the mouth. As the collagen increases, the midface can look more youthful with natural movement and skin flexibility.
Hand Rejuvenation Treatment
Radiesse was the first cosmetic injectable to be FDA approved for hand rejuvenation. Radiesse injections into the backsides of the hands can add instant volume to hide visible veins and tendons. The injections can make hands look years younger with lasting results as more collagen is produced in the skin.
Radiesse injections can be performed during a brief office visit. The procedure only takes about 15-20 minutes and there are minimal side effects. The most common effects from Radiesse treatments are itching, swelling or bruising from the injections, but these dissipate quickly. Results from Radiesse injections can last 1-2 years, depending on the individual.
If you want to reduce the appearance of lines, wrinkles and volume loss in your face and hands, Radiesse injections may be right for you. To learn more about Radiesse and all our cosmetic treatments at Maia Plastic Surgery, contact our office to schedule a consultation. We have two locations in the greater Washington, D.C., area.