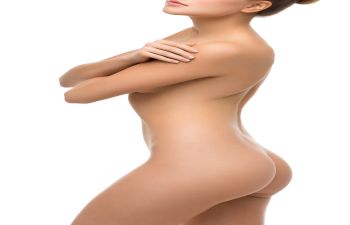 Genetics can limit the effects of diet and exercise on certain aesthetic outcomes. For example, it may require more than lifestyle changes to make your backside as round and firm as you want.
That extra support might be a cosmetic procedure called a Brazilian Butt Lift (buttock augmentation with fat grafting). It involves transferring fat from another part of your body to your buttocks.
Move Your Fat from Some Place to the Right Place
Not only does the surgery help create a more voluptuous backside, but it even removes stubborn fat deposits from other body parts to do so! Therefore, a Brazilian butt lift is ideal for you if your body stores fat in the abdomen or thighs while your backside remains flat and small.
At Maia Plastic Surgery, we offer this cosmetic procedure so you can feel comfortable with your body and comfortable fitting into clothes better. You should be of healthy weight but have some fat deposits around the tummy or upper legs. We remove that excess fat with liposuction, then transfer it to the buttocks – slimming one area to enhance another.
Brazilian Butt Lift Surgery Outlook
A Brazilian butt lift is well-acknowledged for providing more natural-looking results than silicone implants. It can take up to six months to see the final results, but they will be long-lasting. This is because the transferred fat remains where we placed it for the rest of your life, growing and aging with you along with the rest of the tissues in your body.

But you must adopt a healthy diet and exercise routine so your weight doesn't fluctuate, and you maintain your butt's improved contour and shape.
Good Candidates for a Brazilian Butt Lift
You should be of a healthy weight with a bit of extra fat somewhere with which we can work. A few other conditions to qualify you as a good candidate for a Brazilian butt lift include:
You have relatively firm skin on the buttocks
You will comply with recovery recommendations
You are a nonsmoker
Your lifestyle already involves regular exercise and a healthy diet
You are infection-free and have not had any recent infections
You have not undergone any other surgical procedures recently
If your body fat percentage is deficient, a butt implant, not a Brazilian butt lift, is right for you, because there will not be enough fat to use for the transfer.
Also, this procedure does not fix sagging buttocks due to lost elasticity in the skin tissue. If you seek to "lift" your backside, a butt lift may be the more fitting solution.
During your initial consultation, Dr. Munique Maia will help you determine if a Brazilian butt lift is right for you according to your body type, health history and desired outcomes. Contact our clinic in Tysons Corner, VA if you think that fat grafting could give you that perfect backside you want.
Posted on behalf of Maia Plastic Surgery
8100 Boone Boulevard Suite 730 Tysons Corner
Tysons, VA 22182
5530 Wisconsin Ave # 1208
Chevy Chase, MD 20815