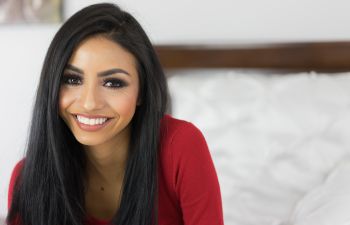 Vaginal rejuvenation treatments are becoming increasingly popular for women of all ages. Just like the rest of the body, the outer lips of the vagina can experience wrinkles and sagging skin. One effective treatment sought by women to reduce these signs of aging is labia augmentation with a fat transfer. This cosmetic procedure can tighten and smooth the labia for a younger aesthetic appearance. Here are three benefits women can receive from labia augmentation with a fat transfer.
Minimally Invasive Treatment
Many women prefer labia augmentation with a fat transfer because it is a minimally invasive treatment. There are no risks or complications from surgical scars. Fat is harvested directly from the patient and purified before being injected into the targeted area. The injected tissue is naturally absorbed over time and there is a minimal chance of rejection. Many patients can resume their normal activities immediately after treatment.
Rounded, Youthful Appearance
Labia augmentation with a fat transfer helps to plump the labia majora or outer lips of the vagina to improve its appearance. A fat transfer helps provide more cushion to the area, which can provide greater comfort during intimacy or exercise. Women can feel more body confidence and pride in their appearance while with their partner or wearing a bathing suit.
Natural Long-Lasting Results
There are two methods plastic surgeons use for labia augmentation. Besides a fat transfer, surgeons often use hyaluronic acid fillers for rejuvenation. Hyaluronic acid fillers require repeat treatments in order to maintain results. A labia augmentation with a fat transfer delivers long-lasting results without the need for return visits. The results can also appear more natural than with fillers.
Is Labia Augmentation with a Fat Transfer Right for You?
Changes from aging to your intimate area can cause embarrassment and discomfort. Labia augmentation with a fat transfer can boost your self-confidence and positively impact your intimate relationship with your partner. By scheduling a consultation with Dr. Maia, you can discover if this procedure is right for you. Dr. Maia can explain the risks and benefits and recommend the best treatment options to meet your aesthetic needs. Request a consultation today.
Posted on behalf of Maia Plastic Surgery
8100 Boone Boulevard Suite 730 Tysons Corner
Tysons, VA 22182
5530 Wisconsin Ave # 1208
Chevy Chase, MD 20815