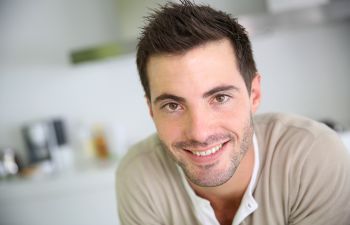 Plastic surgery procedures are increasingly becoming more popular for men who may feel insecure about the way they look. Plastic surgery can offer men a variety of solutions to boost their self-confidence. Here are the three best plastic surgery procedures to help you improve your overall appearance.
Rhinoplasty
The nose is one of the most prominent features on a man's face. Some men feel insecure about the shape of their nose or desire to have it repaired after injury. Rhinoplasty is a plastic surgery procedure to correct a wide range of nose issues. Individuals who have trouble breathing due to a deviated septum or other nasal issues may want to combine rhinoplasty with septoplasty or other cosmetic alterations.
Male Breast Reduction Plastic Surgery
Some men struggle to get a rock hard chest no matter how much they work out. Approximately 60% of men suffer from enlarged male breasts, or gynecomastia. Male breast reduction plastic surgery can help remove excess fatty tissue and skin to minimize chest jiggle. During the procedure, the surgeon can also reposition the nipples to achieve symmetry or add implants to provide greater contour.
Liposuction
The dreaded beer belly is something that can significantly impact a man's self-esteem about his appearance. The extra belly fat may be due to hormonal changes that can be resistant to a healthy diet and exercise. Liposuction can be an excellent plastic surgery procedure for men to achieve a flatter stomach. The outpatient surgery can be performed under local anesthesia with minimal recovery time.
Interested in Plastic Surgery Procedures for Men?
If you are a male who feels insecure about his appearance, you may want to consider plastic surgery procedures to enhance your appearance. There are numerous treatment options to help men boost their self-esteem. If you are interested in these procedures and want to know if you are an ideal candidate, schedule a consultation with a board-certified surgeon. Dr. Maia is a highly respected board-certified plastic surgeon that can recommend the best cosmetic procedures to help you achieve your aesthetic goals. Call Maia Plastic Surgery today to schedule a consultation.
Posted on behalf of Maia Plastic Surgery
8100 Boone Boulevard Suite 730 Tysons Corner
Tysons, VA 22182
5530 Wisconsin Ave # 1208
Chevy Chase, MD 20815