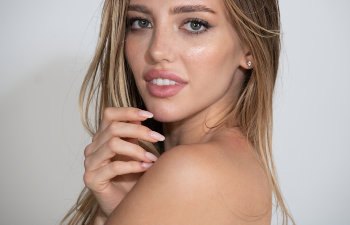 To maintain youthful and radiant skin, many individuals turn to cosmetic procedures for help. As a result, dermal fillers have become increasingly popular as a non-surgical option for facial rejuvenation. These injectable treatments offer numerous benefits, enhancing your appearance and boosting your confidence.
Restoring Volume and Contour
Dermal fillers restore lost volume and contour to the face. Our skin loses collagen and fat as we age, resulting in sagging and a hollowed appearance. Fillers can be strategically injected into areas that lost volume, such as the cheeks, temples and under-eye hollows. The result is a more rejuvenated and youthful appearance.
Smoothing Fine Lines and Wrinkles
Another remarkable benefit of dermal fillers is their ability to minimize the appearance of fine lines and wrinkles. These lines can be significantly softened or even eliminated by injecting fillers into areas with deep creases or folds, like the nasolabial folds or marionette lines. The fillers plump up the skin from beneath, smoothing the wrinkles and creating a youthful appearance.
Enhancing Lip Volume and Shape
Full and well-defined lips are often considered a symbol of beauty and youthfulness. Dermal fillers can enhance lip volume and shape, producing a natural-looking result. Whether you desire fuller lips or redefined lip borders, fillers can be precisely injected to create your desired look. This procedure is commonly called lip augmentation and can provide you with plumper, more luscious lips.
Correcting Facial Imbalances
Dermal fillers can also be used to address facial imbalances and asymmetry. A skilled practitioner can create a more symmetrical and harmonious appearance by strategically injecting fillers. For instance, if one side of your face appears sunken or less defined than the other, dermal fillers can be used to restore balance and achieve facial symmetry.
Long-Lasting Results with Minimal Downtime
One particularly significant advantage of dermal fillers is that they provide long-lasting results with minimal downtime. Unlike surgical procedures, which often require extensive recovery periods, dermal filler treatments typically have minimal side effects and allow for an immediate return to daily activities. Depending on the type of filler applied, the results can last anywhere from half a year to two years, making them an excellent choice for individuals seeking a non-permanent option.
If you want to enhance your appearance and achieve a more youthful and refreshed look, consider scheduling a consultation with Maia Plastic Surgery, a trusted provider of dermal filler treatments. Our team will assess your needs and help you achieve the desired results safely.
Posted on behalf of Maia Plastic Surgery
8100 Boone Boulevard Suite 730 Tysons Corner
Tysons, VA 22182
5530 Wisconsin Ave # 1208
Chevy Chase, MD 20815