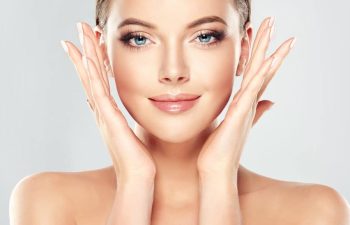 When you begin noticing changes in your face as you age, you may start to consider the benefits of plastic surgery. You may feel like the same person you were 10 or 20 years ago, but your face tells a different story. If you are not ready for plastic surgery options like a neck, face or brow lift, there are anti-aging cosmetic procedures that can help you regain a more youthful appearance. Here are five non-surgical facial treatments that can help you look years younger.
Botox Injections
There is a reason why neuromodulator injections like Botox® are the most commonly used cosmetic procedure. Botox can do wonders for the face, and injections can be performed during your lunch break. Botox relaxes the targeted muscles, which can have wonderful effects on treating facial aging issues. Some uses of Botox to make your face look younger include:

Eliminate frown or worry lines
Smooth away crow's feet
Give your brow a non-surgical lift
Smooth neck bands or cords
Smooth lines around the mouth or chin

Botox treatments are temporary, lasting about 3 to 4 months. But they can be an excellent way to look years younger with no downtime or recovery needed.

Skin Tightening Treatments
Do you have skin that looks thin or wrinkled like crepe paper? Loss of collagen in the skin creates thinner, looser skin that begins to sag and wrinkle. Skin tightening treatments are non-invasive and use heat energy to stimulate collagen production in the skin. The result is firmer, tighter skin that develops over a few months with a series of treatments. This is an excellent treatment for tightening the skin on the neck, chin and jawline.
Facial Filler Injections
Thin lips, tear troughs, eye bags and smile lines are all common aging facial issues, and all of them can be treated with facial fillers. A quick injection can add volume under the skin to plump lips, fill lines or add volume to refresh and rejuvenate the face. Many facial fillers offer instant results, but they do need to be repeated to maintain the effect.
Collagen Induction Therapy (CIT) or Microneedling
Collagen is a critical factor in many facial aging problems. Another key treatment for looking years younger is collagen induction therapy (CIT) with microneedling. Tiny needles piercing the skin can stimulate collagen production without causing damage, resulting in fewer lines, wrinkles and discolorations.
Laser Skin Treatments
Whether you want to zap age spots or smooth small wrinkles, laser skin treatments can help restore a more youthful facial appearance. For a refreshed complexion, laser skin resurfacing removes damaged surface skin cells and reveals new skin with an even tone and firmer texture. There is some downtime with this procedure while the skin heals, but the results are worth the wait.
Find out more about non-surgical anti-aging treatments we have available at Maia Plastic Surgery. Call our office in Tysons Corner, VA, to schedule a consultation to discuss how you can look years younger.
Posted on behalf of Maia Plastic Surgery
8100 Boone Boulevard Suite 730 Tysons Corner
Tysons, VA 22182
5530 Wisconsin Ave # 1208
Chevy Chase, MD 20815