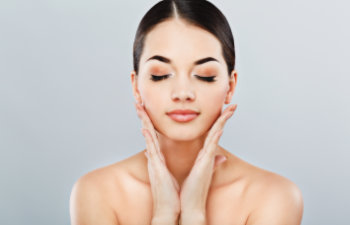 Juvéderm is a popular dermal filler known for its ability to rejuvenate and enhance facial features non-surgically. Composed of hyaluronic acid, a naturally occurring substance in the body, Juvéderm can address various aesthetic concerns, helping individuals achieve a more youthful and attractive appearance. Juvéderm provides immediate volume under the skin and requires no downtime after the procedure. Let's explore seven ways in which Juvéderm injections can enhance your facial features.
1. Smooth Out Wrinkles and Fine Lines
One of the primary uses of Juvéderm is to reduce the appearance of wrinkles and fine lines. As we age, our skin loses collagen and hyaluronic acid, forming lines around the eyes, mouth, and forehead. Juvéderm injections restore lost volume and plump the skin, resulting in smoother and more youthful-looking skin.
2. Enhance Cheek Volume
Loss of cheek volume is a common sign of aging that can lead to a sunken or tired appearance. Juvéderm can add volume to the cheeks, restoring a more youthful contour and enhancing your overall facial balance.
3. Define the Jawline and Chin
Juvéderm can also help define the jawline and chin. By injecting the filler strategically along the jawline or chin area, your practitioner can create a more sculpted and harmonious lower face profile.
4. Plump and Define Lips
Full and well-defined lips are often considered a sign of beauty and sensuality. Juvéderm can enhance lip volume, shape, and definition, giving you more attractive and kissable lips. This procedure is commonly known as non-surgical lip augmentation.
5. Correct Under-Eye Hollows
Under-eye hollows (tear troughs) or dark circles can make you appear tired and older than you feel. Juvéderm injections can fill in and smooth the under-eye area, reducing the appearance of shadows and improving overall facial freshness.
6. Soften Nasolabial Folds and Marionette Lines
Nasolabial folds (smile lines) and marionette lines (lines that run from the corners of the mouth to the chin) can be softened and minimized with Juvéderm injections. This treatment creates a more youthful and less harsh appearance around the mouth area.
7. Non-Surgical Nose Job
For those seeking an alternative to surgical rhinoplasty, Juvéderm can be used to reshape and contour the nose non-surgically. This procedure can address minor imperfections and enhance the nose's appearance without the need for surgery.
Juvéderm injections offer a versatile and effective way to enhance various facial features, restoring a more youthful and attractive appearance. Whether you're looking to smooth out wrinkles, enhance cheek volume, define your jawline, plump your lips, correct under-eye hollows, soften facial lines, or even reshape your nose, Juvéderm can provide natural-looking results with minimal downtime. To achieve the best outcomes, it is essential to consult with a qualified and experienced plastic surgeon, like Dr. Munique Maia, who can assess your unique needs and develop a customized treatment plan tailored to your goals. To discuss facial enhancements with Juvéderm, contact us at Maia Plastic Surgery. Call one of our clinics in the Washington, D.C. metro area to schedule a filler injection consultation.
Posted on behalf of Maia Plastic Surgery
8100 Boone Boulevard Suite 730 Tysons Corner
Tysons, VA 22182
5530 Wisconsin Ave # 1208
Chevy Chase, MD 20815