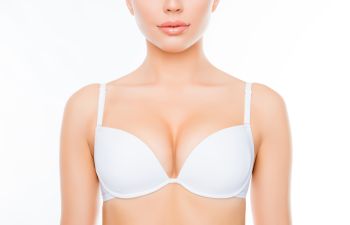 It is common to be dissatisfied with the shape or look of breasts, but many women do not wish to undergo breast implant surgery. Breast implant surgery has progressed immeasurably since its creation, with implants looking and feeling more natural than ever.
Scarring from breast implant surgery is also much less due to incisions being made in the armpit, under the breast or at the areola. Even so, some people may not wish to undergo the significant recovery time associated with this surgery.
There is maintenance associated with breast implants, which means follow-up appointments are necessary. Risks and complications may also lead to additional surgery down the line. In some cases, this means the replacement or removal of implants.
Fat Transfer as a Breast Enhancement
Fat transfer is a leading alternative to breast implant surgery with fewer risks of complications. This procedure is used in conjunction with liposuction, thus removing unwanted fat deposits from the body at the same time. The removed fat is then transferred to the breast to increase size and give a natural result. Fat transfer combined with liposuction is ideal if you are considering a "makeover" defining your silhouette.
There are many life events that can affect the look of the breast, causing the skin to sag and the breast to droop. These include pregnancy and breast feeding, and significant weight gain and loss. The simple reality of aging and the effects of gravity are also factors that negatively impact the appearance of the breasts.
Some individuals may also have breasts that naturally hang lower than they would like, regardless of age. A breast lift can remove excess skin to restore or create lift to the breast and add firmness. This results in a more natural, youthful appearance.
Restoring Symmetry to the Breasts
Most women will have one breast that is a slightly different size than the other. However, in some instances, this effect can be quite noticeable. The difference can cause many issues, such as impacting confidence, causing an unbalanced appearance or making it difficult to find clothes or bras that fit. In this instance, breast reshaping surgery, possibly combined with a lift or fat transfer, will restore a more aesthetic look.
If you wish to explore these alternatives to breast implants, contact Maia Plastic Surgery in Tysons Corner, VA today for a consultation.
Posted on behalf of Maia Plastic Surgery
8100 Boone Boulevard Suite 730 Tysons Corner
Tysons, VA 22182
5530 Wisconsin Ave # 1208
Chevy Chase, MD 20815