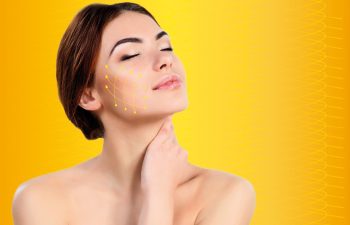 Most people have seen women with an obvious "boob job." Breasts that seem too large, too prominent or too firm can look unnatural. Breast augmentation comes in many different forms – there are different types of implants, techniques and methods that determine the final results. Many women have undergone breast augmentation, yet you would never guess their breasts are not natural, even when they are wearing a bikini or naked. Here are some of the key factors for achieving breast enlargement with breast implants with natural-appearing results.
Type of Breast Implant
The two most popular breast implant types are silicone and saline. Both can increase the size of the breasts and can be inserted using different surgical methods. However, there is a difference in the feel, look and possible risks. Saline implants are considered low risk – if they leak, the body easily absorbs the saline, but the implant tends to feel firmer than natural breast tissue. Silicone gel implants feel more like natural breast tissue but can cause issues if they rupture. A structured saline implant like Ideal Implants offers the best of both, using saline with silicone for safety and a more natural feel than saline alone.
Size and Shape
If you are concerned that your new breasts will look "fake," choosing the proper size and shape for your body frame is essential. Dr. Maia utilizes digital simulation and breast implants that you can "try on" to help find the right option that will match your body and the desired appearance of your new breasts.
Surgical Techniques and Methods
Where and how the breast implant is placed can impact whether the results look natural or not. Dr. Maia is known for her desire to create natural-appearing results when performing plastic surgery. Her years of experience and many happy breast augmentation patients attest to her skills in this popular procedure. You can view the before and after photos in our gallery to see how Dr. Maia's surgical methods create breast augmentations that look balanced and natural.
If you want to enhance the size of your breasts, but want the results to look natural, choosing the right plastic surgeon is the first step to accomplishing your goal. Contact us at Maia Plastic Surgery to explore the many options available in breast augmentation during a private consultation with Dr. Maia. Call our clinic to book your appointment – we are located in Tysons Corner in the Washington, DC, metro area.
Posted on behalf of Maia Plastic Surgery
8100 Boone Boulevard Suite 730 Tysons Corner
Tysons, VA 22182
5530 Wisconsin Ave # 1208
Chevy Chase, MD 20815