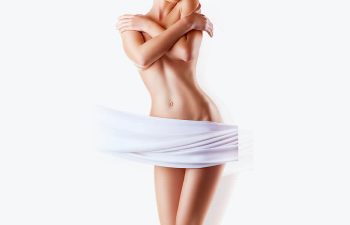 It is no secret that the BodyTite™ body contouring device is one of the most exciting options for enhancing your figure. The procedure tightens skin and eliminates stubborn fat by non-invasive means. That is why Dr. Munique Maia, a Harvard-trained and board-certified plastic surgeon, and the experts at Maia Plastic Surgery, are happy to offer the BodyTite treatment to people in Tysons Corner, VA.
How Does BodyTite Work?
BodyTite by InMode is a solution for individuals with pockets of fat around their arms, chest, stomach and thighs.
The BodyTite applicator will use radiofrequency waves to release fat deposits through tiny incisions in your skin. Meanwhile, the applicator's heat will tighten the skin and tissues in the area by causing contraction. The required number of sessions varies from patient to patient.
The fact that the BodyTite technique gets rid of fat cells and keeps them from coming back is a big plus for the treatment. However, it would be best to exercise caution afterward, so the treated area does not gain new fat cells or flabby skin.
How to Maintain Your BodyTite Outcome
Get the most out of your BodyTite process with the following helpful hints.
Keep Your Skin Hydrated
Keep your skin hydrated to improve how effectively the BodyTite treatment works. Better skin resilience means less sagging and more strength against the elements.
Maintain a Steady Exercise and Healthy Diet Routine
That is great if you already lost weight before getting the BodyTite procedure done! However, it would help if you stuck to that exercise and diet routine after the procedure.
Keeping a healthy lifestyle is crucial to avoiding weight loss, weight gain and stress on the skin. If you need advice on how to fine-tune and maintain your current eating routine, we are here to help.
Avoid Rapid Fluctuations in Weight
Keep your weight steady because rapid weight gains or decreases could spoil your results. Weight gain can induce new fat cells to form, with some of those cells being more prominent than the previous ones. Also, when you lose weight, the newly tightened tissues will start to break down, which will cause sagging.
Avoid Smoking After the Treatment
Cigarette smoke contains molecules that break down collagen and elastin, which can negate the benefits of the BodyTite procedure. As a result, new fatty deposits form and your skin loses its elasticity, which causes new sagging deposits.
Contact Maia Plastic Surgery If You Want BodyTite to Help You Look Your Best
The BodyTite technique is excellent for those needing assistance with their body contour. If you want to manage your natural curves smartly, contact us today. We look forward to helping you reach your weight loss and physique goals.
Posted on behalf of Maia Plastic Surgery
8100 Boone Boulevard Suite 730 Tysons Corner
Tysons, VA 22182
5530 Wisconsin Ave # 1208
Chevy Chase, MD 20815