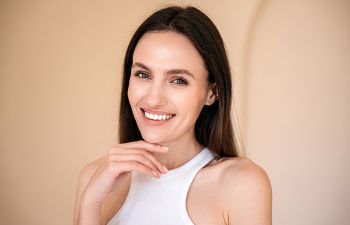 Morpheus8 has garnered considerable attention for its ability to lift and smooth the skin with minimal downtime. For those considering this innovative treatment, understanding what to expect can go a long way in alleviating concerns and optimizing results. Below, we've compiled a list of frequently asked questions to guide you through your Morpheus8 journey.
What is the Downtime for Morpheus8?
The downtime for Morpheus8 is relatively minimal. If the treatment is primarily for lifting, expect about a day of redness, similar to a minor sunburn. You can return to your normal activities on the second day, including wearing makeup. If you're seeking to improve skin texture, or want both lifting and texture enhancement, the downtime may extend to two to five days, although most people recover within two to three days.
Does Morpheus8 Hurt?
The majority of patients at Maia Plastic Surgery report a pain-free experience. To ensure comfort, we administer medication to help you relax and apply a numbing cream to the treatment area. Our technique, which treats specific facial areas sequentially, maximizes the efficacy of the numbing cream, making the procedure easier than most patients anticipate.
Can I Wash My Face After Morpheus8?
Yes, you can—and should—wash your face after Morpheus8. For the first 24 hours, it's advised to use a gentle cleanser and avoid using any active ingredients in your skincare routine until 2-3 days post-procedure. Makeup application can generally resume the day after the treatment.
How Do I Prepare for Morpheus8?
Preparation begins about a week before the treatment. If you are on medications like aspirin, ibuprofen, or blood thinners, you'll need to discontinue these to minimize the risk of bruising. Additionally, cease the use of active skincare ingredients like Retin-A, Retinol, or Glycolic acid at least 48 hours prior to the procedure. Aiming for good hydration and rest before the treatment can also be beneficial.
Have More Questions?
Our team at Maia Plastic Surgery is here to address any questions or concerns you may have about Morpheus8. To learn more or to schedule a consultation in the greater Washington DC area, please reach out to us.
Schedule Your Personal Moprheus8 Treatment Today!
The Morpheus8 treatment is ideal for those seeking minimally invasive options for facial rejuvenation. With quick recovery times and easily manageable pre and post-procedure care, it offers a convenient and effective path to revitalized skin. Trust Maia Plastic Surgery to guide you through your journey to a smoother, more youthful complexion.
Posted on behalf of Maia Plastic Surgery
8100 Boone Boulevard Suite 730 Tysons Corner
Tysons, VA 22182
5530 Wisconsin Ave # 1208
Chevy Chase, MD 20815