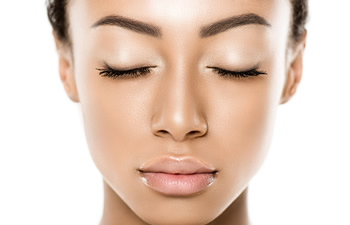 Today many businesses and organizations are using virtual platforms to hold meetings and connect with clients and customers. Fortunately, this method of communication allows the work to continue for some who would otherwise be greatly affected by the pandemic. Unfortunately, it may also highlight features of your face and neck of which you may not be enormously proud. Aging eyelids fit in that category.
When you look in the mirror and see newly formed lines and wrinkles around your eyes, or perhaps the barely noticeable lines have become more pronounced, you may feel disheartened. You notice those drooping eyelids and how tired they make you look even when you feel perky. Perhaps now is the time to make changes to your appearance.
Your Aging Eyelids
Like other areas around your face, the skin surrounding your eyes begins to lose its elasticity when you reach 30-40 years of age. Some people may notice changes before they are out of their 20s. As you get older and collagen production declines, fine lines develop around the corners of your eyes and your eyelids may begin to sag.
You may be among those individuals whose eyes begin to look puffy due to fat accumulations in the loose skin around the eyes. It is also common for aging lower eyelids to look baggy. Some individuals have problems with their vision due to sagging skin of the upper eyelid.
Minimize the Effects of Aging Eyelids
There are several options available to you for minimizing the sagging skin of the upper eyelid and addressing the bags of the lower eyelid. There are also procedures to minimize the appearance of crow's feet and other fine lines around your eyes. The appropriate treatment can help you look years younger without undergoing surgery. If you are looking for a more permanent solution, minimally invasive surgery is also an option.
No one really knows how long virtual meetings will last. Some businesses like the model so much they are making the change permanently. Now more than ever, you want to look your best, especially when you are on screen. You can trust the expertise of Dr. Maia and our team at Maia Plastic Surgery to provide you with the excellent results you desire to restore a more youthful look. Contact us today to schedule a consultation appointment.
Posted on behalf of Maia Plastic Surgery
8100 Boone Boulevard Suite 730 Tysons Corner
Tysons, VA 22182
5530 Wisconsin Ave # 1208
Chevy Chase, MD 20815