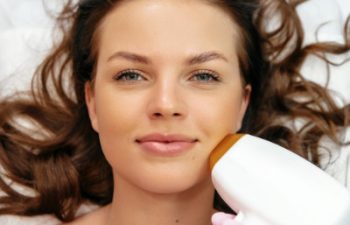 As the leaves begin to change and the cooler air sweeps in, many are swapping out their summer wardrobe and gearing up for the new season. But did you know that Fall is also an excellent time to consider laser treatments for your skin? At Maia Plastic Surgery, located in Tysons Corner, we have a range of state-of-the-art lasers that can address various skin concerns.
Benefits of Lasers in the Fall
Here are some of the reasons why Autumn can be the ideal time to opt for a laser treatment and a look at our top-notch offerings.
Less Sun Exposure: Laser-treated skin can be more sensitive to UV rays. During the fall, as we spend less time outdoors and the sun's intensity wanes, it becomes the perfect environment for post-laser skin recovery.
Holiday Prep: With the holiday season just around the corner, fall laser treatments can have you glowing and confident for all the festive events.
Natural Skin Renewal: As the seasons transition, our skin naturally goes through a renewal process. Coupled with laser treatments, it can enhance and accelerate the rejuvenation effects.
Spotlight on Our Laser Offerings
Not sure what laser therapy really means? At Maia Plastic Surgery, we offer different types of lasers to meet the unique needs of each patient. Here are some of the most popular laser treatments to consider:
Picosure Laser: This advanced laser technology works wonders in tattoo removal and addresses skin irregularities. It's designed for faster and more effective results with less downtime.
IPL Laser: Intense Pulsed Light (IPL) is exceptional for treating sun damage, redness, and pigmentation. Its versatility makes it a popular choice for overall skin revitalization.
CO2 Laser: Known for its anti-aging benefits, the CO2 laser is adept at reducing fine lines, wrinkles, and scars, revealing smoother, fresher skin beneath.
September Special Laser Days
We're thrilled to announce our LASER DAY on September 15th and 29th. It's the perfect opportunity to experience the magic of lasers at a fraction of the cost. Enjoy up to 20% off select lasers on these dates. Spaces are filling up fast, so ensure you secure your discount today.
To book your spot and transform your skin this fall, call or text us at (703) 574-4500.
Conclusion
Embrace the beauty of fall and the opportunity to rejuvenate your skin. With less sun exposure and our special offers, it's the ideal time to indulge in a laser treatment. The team at Maia Plastic Surgery in Tysons Corner is eager to help you achieve your skin goals. Join us this September and discover the transformative powers of lasers.
Posted on behalf of Maia Plastic Surgery
8100 Boone Boulevard Suite 730 Tysons Corner
Tysons, VA 22182
5530 Wisconsin Ave # 1208
Chevy Chase, MD 20815